The Witch & Wizard Manga is written by James Patterson (with Svetlana Chmakova).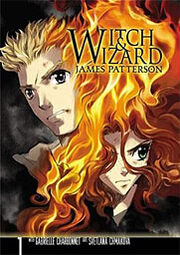 Imagine you wake up and the world around you—life as you know it—has changed in an instant. That's what has happened to Whit Allgood and his sister, Wisty. They went to sleep as normal teenagers, and woke up as wanted criminals. Accused of holding incredible powers they'd never dreamed possible. And now, just how different they are-special, even-if just beginning to be revealed in a strange new world.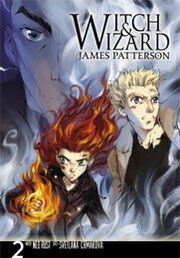 When Whit & Wisty were imprisoned by the wicked forces of the totalitarian regime known as the New Order, they were barely able to escape with their lives. Now part of a hidden community of teens like themselves, Whit and Wisty have established themselves as leaders of the Resistance, willing to sacrifice anything to save kids kidnapped and brutally imprisoned by the New Order.
But the One has other plans in store for them: He needs Wisty, for she is "The One Who Has the Gift." While trying to figure out what that means, Whit and Wisty's suspenseful adventures through Overworld and Shadowland lead to a jaw-dropping climax and conclusion!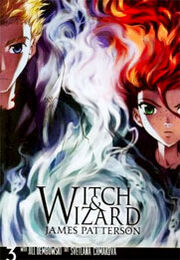 Although Whit and Wisty's magic and their control over it have matured, they still find themselves helpless to prevent The One Who Is The One from destroying everyone and everything they hold dear. But there's a reckoning on the horizon, and the siblings have no choice but to devise a strategy to topple with one decisive blow the tyrant who has devastated their world before he becomes truly all-powerful...
Other Books Featuring Witch & Wizard
Edit